By building a metaverse with advanced AI, Networked is allowing users to integrate the virtual world and reality and explore the infinity of this spontaneous universe.
With the rapid rise of the metaverse, humanity is on a mission to digitize the whole globe. There are numerous innovators who aim to facilitate this transition. Decentralized autonomous organizations (DAOs) are now driving this change, and when AI is added to this transition, the results are bound to be spectacular. Networked, the world's largest intelligent DAO, is a prime example of how this technological paradigm shift is going to affect our society.
Talking about the outline structure of networks, one of their key spokesperson was quoted as saying "Networked is building a metaverse that will have advanced artificial intelligence (AI). The team behind the project aspire to contribute to the realization of perpetual and unlimited exploration in the metaverse through the development of a super ecosystem built on a decentralized community."
The core elements of this virtual world are independent learning, computation, and creativity. The mission of Networked is to create a metaverse and allow users to integrate the virtual world and reality and experience the infinity of this spontaneous universe.
The world of content creation is already being redefined and reshaped with deep learning. Deep learning models have made it easier to incorporate synthetic data into AI-enabled systems. The generation of autonomous content from the networked system might be the next big thing, as hyper-personalization is booming the content creation world. AI-based systems are transforming from producing basic data to creating personalized content.
The prospect of an extremely immersive experience is one of the most crucial factors in the possible success of the Metaverse. However, although this can enhance the social connections for certain individuals, it may also create significant barriers for those who have limited digital skills to access the future digital world. They may feel shut out of the new social economy and experience. That is why the accessibility of AI-based systems plays a crucial role to ensure that everyone can easily access the Metaverse. This metaverse is endowed with cutting-edge content generation capabilities that will enable the true realization of an AI-driven virtual world through a plethora of applications and utilities from the complexities of Networked. 
To achieve its innovative goals, Networked will work in close collaboration with INRIA (National Institute for Research in Digital Science and Technology) on the development and the applications of AI technologies. Furthermore, the team aims to establish MetaLab, an application scenario ecosystem project to apply AI technologies in the most realistic metaverse situations. 
MetaLab has three divisions: GameFi, SocioFi, and MetaHuman.
MetaLab will cooperate with well-known IPs or reappear nostalgic scenes to create popular GameFi. GameFi will have a scenario with unlimited autonomous content. Users can participate in the game and enjoy the P2E (Play-to-Earn). The first GameFi product will be Shrek chain game worked with DreamWorks. With virtual characters, objects, and landscapes, Shrek chain game will enable users to explore uncharted territories and create unprecedented experiences.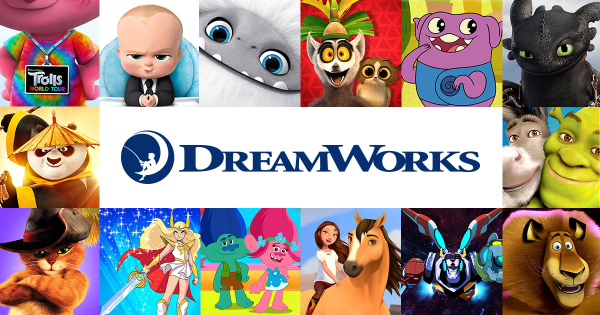 SocialFi will offer users virtual learning and working reality environments. It will intelligently link to YouTube, Twitter, Telegram, and other social media platforms and deliver content in 3D. In addition, users may create virtual workplaces and meeting rooms and even invite Vitalik Buterin to offer lectures in the conference room.
DeepFund is an eco-fund. All the income generated from AI applications in Metaverse scenarios will be transferred to DeepFund. The eco-fund repurchases and burns the circulating token NET on a regular basis and shares the eco profits to each community member in a deflationary manner.
Networked Token (NET) is the community's governance token. Users can earn NET by joining Networked and collaborating with others to create an open, infinite, explorable, everlasting, and living metaverse.
To learn more visit:
Website: https://networked.one
Twitter: https://twitter.com/NetworkedMeta
Medium: https://medium.com/@networkedmetaverse
Linktr.ee: https://linktr.ee/networkedmeta
About Networked
Networked was established by the renowned French AI R&D company AI-Verse. AI-Verse is a scientific research partner of INRIA in France (National Institute for Research in Digital Science and Technology). They have extensive R&D collaboration in the field of Deep Learning and have successfully released innovative application technologies on a global scale on several occasions. Networked is a significant effort from AI-Verse to apply Deep Learning technology into the metaverse.
Media Contact
Company Name: Networked
Contact Person: Christoph Snyder
Email: Send Email
Country: France
Website: networked.one